Research on the effectiveness of Education Technology (EdTech) support for teachers and teaching in sub-Saharan Africa
We are conducting a study to understand how education technology (EdTech) can better support teachers and teaching for basic education in sub-Saharan Africa.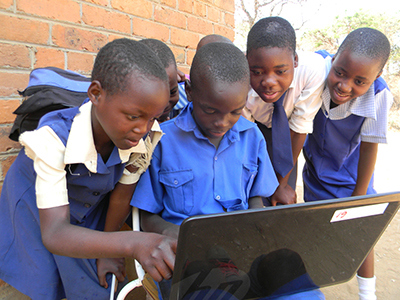 Our study uses Qualitative Comparative Analysis (QCA). This is a mixed-methods approach that combines in-depth case studies with a systematic approach to analyse causal factors across multiple cases.
We conducted a literature review, an online survey and are in the process of in-depth interviews across 10 diverse cases. Our cases include a teaching coaching programme in Ethiopia, support for the integration of ICT in teacher professional development in Kenya, the use of technology-assessed learning in South Africa and teachers' use of digital educational content in Zambia.  Through this research we will explore:
How EdTech interventions are designed to support teachers
How the context and implementation of EdTech can enable or create barriers to the effectiveness of EdTech interventions
We will use QCA to synthesise our findings to understand how the differences in context and implementation of EdTech can improve teaching quality.
The final report will provide recommendations and guidance to policy makers and EdTech implementers on how to use technology effectively to improve pupils learning. The report will be published in mid-2020.